TEAC Corporation (TOKYO:6803)(head office: Tama, Tokyo, President & CEO: Yuji Hanabusa) will release a black version of the NR-7CD, a flagship network CD player/integrated amplifer.
Product Name
Model
Release Date
Network CD player/Integrated amplifier
NR-7CD-B
February 2020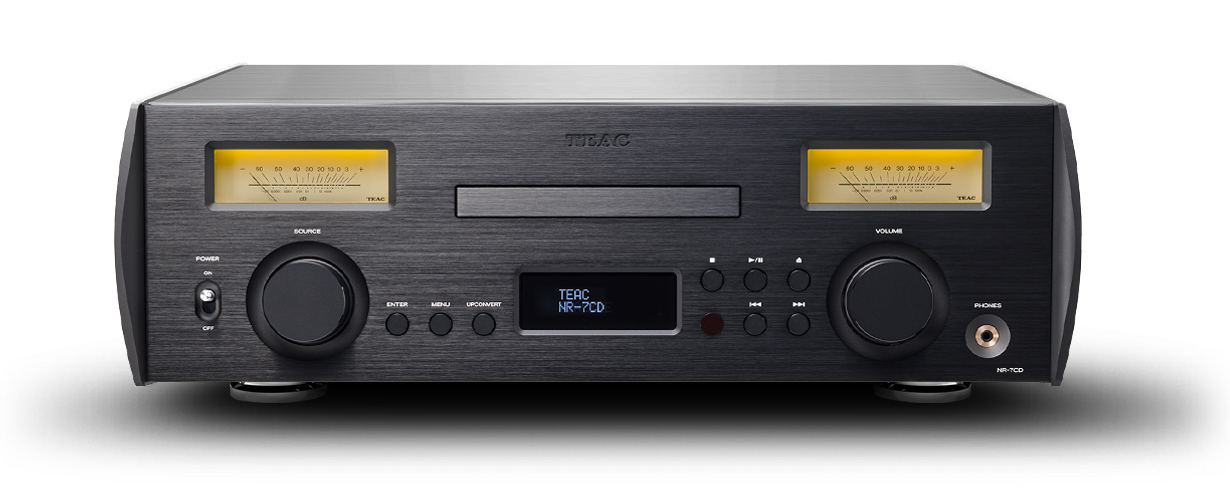 The NR-7CD-B is a black version of award-winning flagship hi-fi system the NR-7CD that integrates network player, CD player and integrated amplifier in a single unit.

From high-resolution master audio sources, including DSD, to the classic albums sleeping in the corner of your CD library and the vast collections of music that can be accessed online, this unit can handle them all. Despite being multifunctional in nature, this is a no-compromise device. Every stage, from the D/A converter to the power amp, uses a 'dual mono' configuration, fully-balanced from beginning to end. Highly-experienced craftsmen undertake the entire process from soldering to assembly. With a "Made in Japan" label comes immense attention to detail, as well as a level of sound quality that's appropriate for the flagship of our Reference Series.

The TEAC sound, which has been recognized in professional audio environments over the decades, and a design that embraces this accumulated history, have been successfully fused into this Network CD player/ Integrated amplifier for a new era.
Features
Large metal-plated speaker terminals
High-quality shaved-metal plated RCA jacks
IEC-standard AC inlet
A power cable that uses OFC conductors wire
Mute, dimmer and automatic display off function settings
Infrared remote control (Control of the network section is only possible using the app.)
Automatic power-off function
Complies with ErP2
Complies with RoHS



For more information,
Product page
NR-7CD